If you are reading this congratulations, you have made a present and eternal life changing decision to become a Believer and follow Christ as your Lord and Savior. Your decision perhaps was not an easy one but at the end of your life you shall have no regrets. You have a home in heaven. It does not end here but every day should be your opportunity to grow (mature) in the things of God. It will not be easy, but you have received a gift, [Charis] a grace from God that enables you to release oneself from sin, shame condemnation, guilt and death as we know it in this world.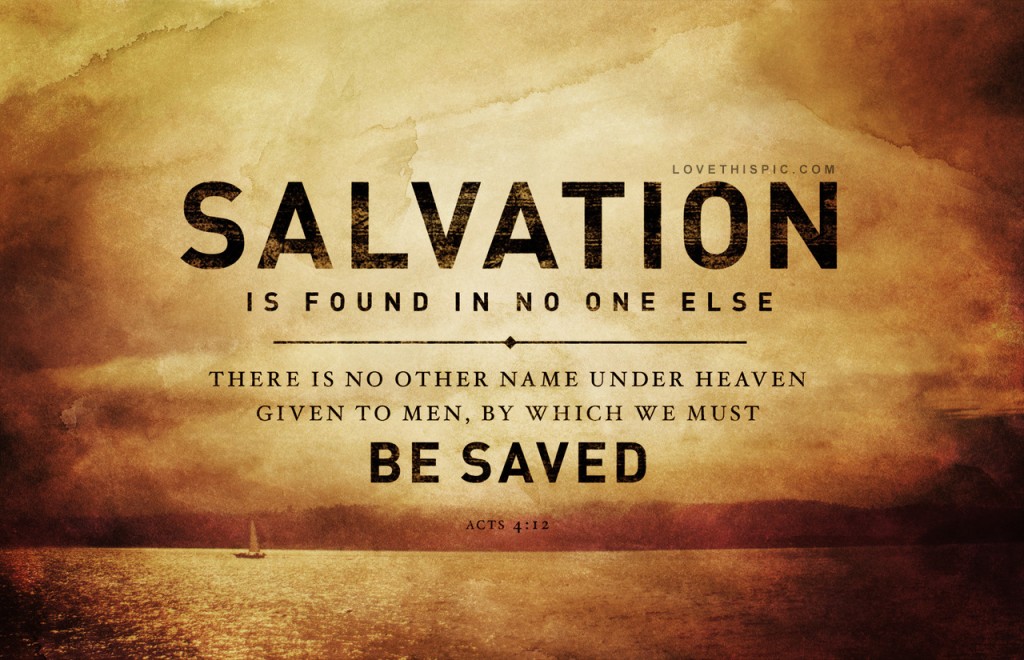 It is a pure work of Christ who sacrificed His life for you that believing in His Cross has set you free from an eternal death sentence. Without Christ there is no resurrection of your life from the dead. One remains under a death sentence held captive to sin with the full expectation of the wrath of a righteous God. In Christ, Hell will not be your home, but you are now a new creation seated in Christ with a heavenly home. You will come into a relationship based on a surpassing love that is supernatural. You have been forgiven of all your sins, past, present and future and with a repenting heart it is the goodness of God that will produce a new fruitful life in you no matter what the circumstances are.
In Christ, you will know the authority you have and understand how to navigate the difficulties of your present life that will surely trouble you. You will have discovered the truth of your long-standing identity in Christ and not the labels that the world tries to impose upon you to control, manipulate, deceive and destroy you and your relationship with Christ. Most of all you will know the abiding, inseparable love of God for you in an intimate relationship that never ceases.
Romans 8:38 Amplified Bible; For I am convinced [and continue to be convinced – beyond any doubt] that neither death, nor life, nor angels, nor principalities, nor things present and threatening, nor things to come, nor powers, nor height, nor depth, nor any other created thing, will be able to separate us from the [unlimited] love of God, which is Christ Jesus our Lord.
"God proved His love on the Cross. When Christ hung, and bled, and died, it was God saying to the world, I love you." – Billy Graham
1.
God Has
a
Plan
for
Your
Life
God knew you from the foundation of the world and has pronounced good things over your life as he loved you first. It is His work of salvation of your life as you cannot save yourself. Your own goodness cannot get you into Heaven. You can boast of nothing. If you so boast it shall be of the Lord and His goodness and righteousness for your life.
Ephesians 2:10 AMPC; For we are God's [own] handiwork (His workmanship), recreated in Christ Jesus, [born anew] that we may do those good works which God predestined (planned beforehand) for us [taking paths which He prepared ahead of time], that we should walk in them [living the good life which He prearranged and made ready for us to live.
John 3:16 AMPC; For God so greatly loved and dearly prized the world that He [even] gave up His only begotten [unique] Son, (that whoever believes in (trusts in, clings to, relies on) Him shall not perish (come to destruction, be lost) but have eternal (everlasting life.
Galatians 2:20 AMPC; I Have been crucified with Christ [in Him I have shared in His crucifixion]; it is no longer I who live, but Christ (the Messiah) lives in me; and the life I know live in the body I live by faith in (by adherence to and reliance on and complete trust in) the Son of God, Who loved me and gave Himself up for me.
God never moves away from us. He created us in love. He is love, but when we sin, sin separates us from His goodness. Our spiritual life in Christ and can manifest itself in death when we permit sin to torment us, control our lives or idolize those things that become a weight or treasure of this world. We all have sinned and fallen short of God's glory. We condemn ourselves to the plague of sin usually resulting in unfruitfulness and hardening of our hearts when we fail to repent and walk according to our new life in Christ. Always keep your heart turned toward Christ, with Him there is always a way to escape the darkness having His peace in our hearts to settle and make the crooked ways straight. [1 Corinthians 10:13]
Romans 6:23 AMPC; for the wages which sin pays is death, but the [bountiful] free gift of God is eternal life through (in union with) Jesus Christ our Lord.
John 1:9 AMPC; If we [freely] admit that we have sinned and confess our sins, He is faithful and just (true to His own] and [continuously cleanse us from all unrighteousness [everything not in conformity to His purpose, thought and action.
3.

Christ Took Your Place
Because of the sin of the one-man Adam, sin fell upon all men. The world became broken and fallen. We were separated from God and subject to His wrath. But God in His infinite wisdom sent His only Son Jesus to redeem all men from their wretched state. Christ came to restore to men what Adam had sinfully lost. Christ received our death sentence. Jesus sacrificed His life on the Cross and was raised from the dead that men and women who believed would be reconciled to God and set free from the scourge of sin, death, condemnation and eternal damnation brought on by Adam's failure [sin].
1 Corinthians 15:17 AMPC; And if Christ had not been raised, your faith is mere delusion [futile, fruitless], and you are still in your sins [under control and penalty of sin].
Hebrews 9:28 AMPC; Even so it is that Christ, having been offered to take upon Himself and bear as a burden the sins of many once and for all, will appear a second time, not to carry any burden of sin nor deal with sin, but to bring full salvation those who are [eagerly, constantly, and patiently] waiting for and expecting Him.
John 14:6 AMPC; Jesus said to him, I am the Way and the Truth and the Life; no one comes to the Father except by (through) Me.
You cannot save yourself. It is a gift from God. Asking for forgiveness and repenting requires a heart of humility. In short, repentance is agreeing with God. It is the sin of pride that keeps us from opening our lives to Christ so that we might live in truth and have a fruitful life. We know we are sinners saved by grace. You can't clean yourself up good enough on your own, so come as you are to Christ and let His miraculous grace, mercy, love, forgiveness and power and victory over the Cross create in you a new man or women having a new Spirit, the Holy Spirit who will come to live inside you and comfort you, convict you, and guide you into all truth.
Ephesians 2:8 AMPC; For it is by free grace (God's unmerited favor) that you are saved (delivered from judgement and made partakers of Christ's salvation) through [your faith]. And this [salvation] is not of yourselves [of your own doing, it came not through your own striving], but is the gift of God;
The time is now to open your heart by this grace through faith and believe in the One who came to utterly save your life in many ways confessing with your mouth that Jesus is Lord. Waiting for a convenient time to come to Christ is not advisable. Later could be too late. God desires that none should perish! Don't be swayed by this world's untruthful realities and what it values. The things of this world will all fade and be destroyed. The gift of "Salvation" is free and eternal. It will cost your nothing as the price has been paid by Christ that you might experience an abundance of present future and eternal Life.
Romans 10:9-10 AMPC; Because if you acknowledge and confess with your lips that Jesus is Lord and in your heart believe (adhere to, trust in, and rely on the truth) that God raised Him from the dead, you will be saved. For with the heart a person believes (adheres to, trusts in, and relies upon Christ) and so is justified (declared righteous, acceptable to God), and with the mouth he confesses (declares openly and speaks out freely his faith) and confirms [his] salvation.
5. What's Next for You?
Pray the words of or similar word of Romans 10:9-10 that Christ would come into your life. Invite him into your heart with all sincerity desiring to be conformed to the image of Christ. He will hear your heart and began to do a new work in you. He is faithful when we are not. You can absolutely trust Christ with your life because of His faithfulness towards those He loves and are called by His name.
Philippians 1:6 AMPC; And I am convinced and sure of this very thing, that He Who has began a good work in you will continue until the day of Jesus Christ [right up to the time of His return], developing [that good work] and perfecting and bringing it to full completion in you.
2 Corinthians 5:17 AMPC;
Therefore,
if any person is [ingrafted] in Christ (the Messiah) he is a new creation (a new creature altogether); the old (previous moral and spiritual condition) has passed away. Behold, the fresh and new has come.
Begin to pray seeking God's direction on a daily basis about your new life. Open and begin to read your Bible. [Purchase a good study Bible with commentaries]. This must become a forever effort in your life, as a sporadic study will not show you the consistent great truths of the Bible to live your life by. The New Testament is a good place to begin, the life of Jesus, Matthew, Mark, Luke, John, then there is Acts, the history of the early Church and the move of the Holy Spirit, then Romans replete with its Christian great doctrines and godly living and then to the rest of the Epistles of the Bible. Start conservatively, seeking understanding not just gaining knowledge. Remember scriptures are interconnected and build themselves upon one another. That which is in your head is not valuable, and all it is just knowledge unable to transform you unless or until it has an effect upon your heart.
2 Timothy 3:16 Amplified Bible; All Scripture is God-breathed [given by divine inspiration] and is profitable for instruction, for conviction [of sin], for correction [of error and restoration to obedience], for training in righteousness [learning to live in conformity to God's will, both publicly and privately – behaving honorably with personal integrity and moral courage];
As a new believer you will need to find a church with solid, truthful teaching/preaching like The Place of Grace, who will assist you in coming into a fuller uncompromising love/grace relationship with Christ and instilling into you a vital corporate relationship with others in the Body of Christ. Bible study will be vital in fleshing out the great truths of Christ and what He taught and how a believer should be living a transformed life.
Romans 12:2 Amplified Bible; And do not be conformed to this world [any longer with its superficial values and customs], but be transformed and progressively changed [as you mature spiritually] by the renewing of your mind [focusing on godly values and ethical attitudes], so that you may prove [for yourselves] what the will of God is, that which is good and acceptable and perfect [in His plan and purpose for you].